Analysis, data, usage
To optimize work on the image archive, for example, when it is not available for updating, we use the analysis tool "Matomo" in the background. When looking at the graph of the last visits to the image archive, the choice therefore fell on Friday last week, in coordination with the working hours at the computer center of the University of Cologne:

"Matomo" is an open source platform, formerly Piwik, which we have been running on our own server since mid-April. This gives us data about your usage and ensures that the data collected is not used by third parties. An overview shows us that most visits take place in Europe, and here in Germany. Now this is not surprising for us and probably not for you either. But maybe the other countries?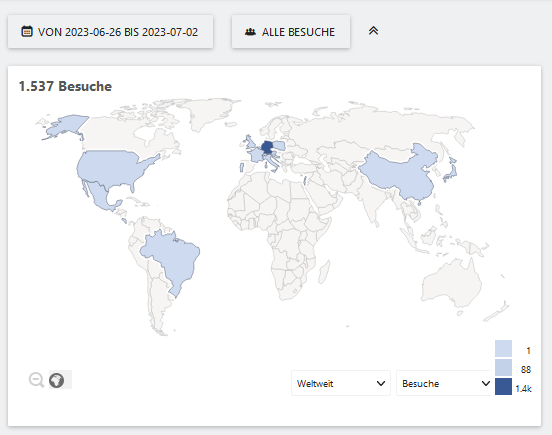 We will now increasingly use the anonymously detailed reports that "Matomo" provides us with about the visitors to our website and the image archive to optimize our offering.