Development and integration of digital image resources and e-learning components in interdisciplinary courses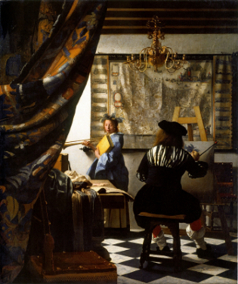 Project partner
» prometheus – the distributed digital image archive for research & teaching, University of Cologne
» Faculty of History and Cultural Studies, Justus Liebig University Giessen
Project duration:
01.10.2003 – 31.10.2004
Link:
Project description:
Together with prometheus, the project tested the integration of new media into face-to-face teaching in the art sciences and its neighboring subjects. At the same time, the interdisciplinary implementation of courses opened up a new discourse on the image as an art object and as a cultural and historical source. At the same time, workshops were held for teachers and teaching assistants on the technical handling of digital images, digital communication, and the media-appropriate preparation of learning content. Training courses were offered for students on the use of the prometheus image archive and the ILIAS learning platform as well as the creation of digital image presentations. Beyond the end of the project, the learning platform is being used in class, and new eLearning projects have emerged in the participating subjects.